Explore My Worlds
I write in so many genres, that I felt like each thing I added was a different world to explore and share. So I welcome you into them. I also review other works and spotlight other artists and writers whom I have enjoyed along the way. I want to share their worlds with you as well.
About Rachel Adams
I'm a Southern Girl (meaning Southern United States).  I grew up in the Deep South in the Bible Belt and I guess my writing grew from an exploration of the culture and the hidden cultures and things I've seen in growing up. My escapism as a child grew my imagination and my spirit. I began to write at around age 11 but most of that early stuff was destroyed.
This was before having a computer or even the internet existed. Though most of that writing was destroyed, I could not stop. It was and still is part of who I am.  I met my friend Dawn (who lives across the country from me) right after things like storyboards and clubs and groups for writing partners first started up on the internet. I've got a love of Urban Fantasy and Supernatural Romance and Science Fiction and High Fantasy… but also of Erotica and Alternative Lifestyles.  Once the LGBTQ movement got steam, we both realized that some of our favorite characters could actually, possibly go mainstream. Hence the web series Walking the Blade was born. 
We decided to try on serial publishing of just our drafts first. For one thing, we could get feedback from the people that matter most – our readers! Also, the more followers you get, the better your chances of being able to get picked up by a publishing company. That was our hope, but if we wind up publishing our stories ourselves, so be it. I also have my own bunch of worlds in various genres that I want to have published on my own. Hence, I felt the website was a must. I want to showcase a web series, sure – but I also want to promote my other writing.
 As to my writing background – it's all over the place. Poetry can be too easy, so I challenge myself only to actually write it when I feel something very important should be conveyed. My genres have included gaming adventures, human interest stories for newspapers (which often turn out like short stories rather than interviews), hobby writing in fan-fiction boards (comics are a weakness), romance (rarely ever just a normal one, though), erotica, high fantasy, science fiction, and my favorite – modern urban fantasy.
Walking the Blade Web Series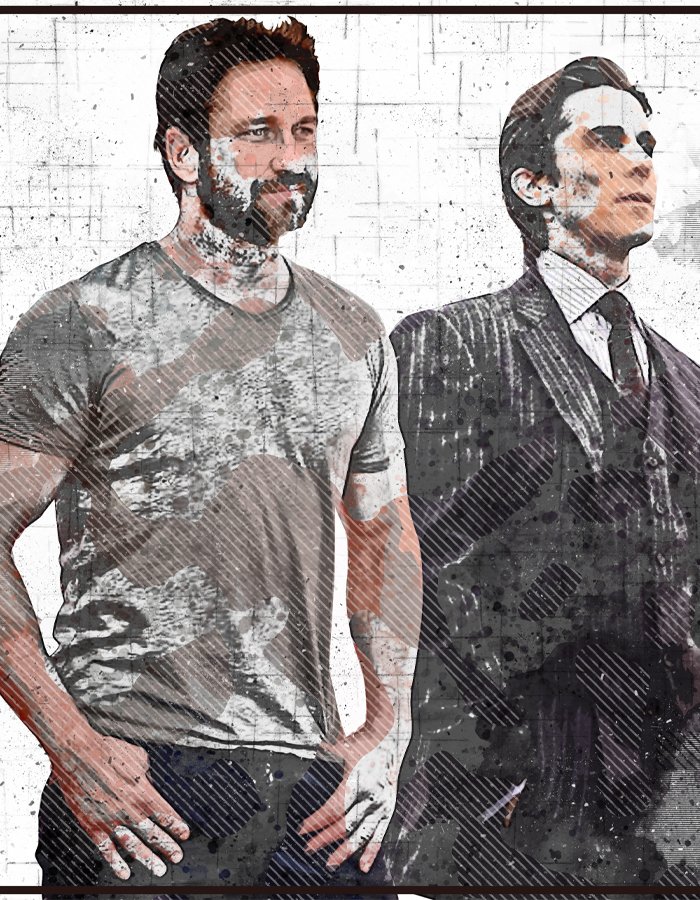 Welcome to Walking the Blade
Walking the Blade is a series based in modern times but it calls upon mythical beings who are surviving in disguise within our world. There are Lycan of many varieties, Elementals, Doppelgangers, Demons, Elves, and even Dragons represented. Because they each have their own culture and way of doing things, but live in the human world where they usually have to limit themselves. Their relationships are vast and run the gambit.  We try to breathe life into each character. Creating the cultures of these beings and the Council as the lawmaking and prosecuting entity that works hand-in-hand with the enforcement entity known only as Crimson has been a lot of fun. My co-author, Dawn and I hope to lend a voice to not only all of our characters, but also the various relationships that they have… for such things are often repressed in reality.
The goal? To addict people to Walking the Blade – by letting you read these stories that are somewhat prequels and also stories set after the events that are found in a set of novels to be released in the near future. If you like what we have here, surely you'll like the upcoming novels and also perhaps the content we will be offering on PATREON very soon (including yummy NSFW content). Enjoy!  
We use MailChimp as our marketing automation platform. By clicking above to submit this form, you acknowledge that the information you provide will be transferred to MailChimp for processing in accordance with their Privacy Policy and Terms of Service.