Hello everyone!
I wanted to give you an update of everything going on in my life during this timeframe. Since I've not been able to get to a lot of reading, reviewing and posting for promotions of other creators outside of Twitter, I feel like I'm letting people down. And yet, somedays I feel very overwhelmed with what all I AM doing. So, I thought it was time for a share!
It's Quarantine time here in NC and we've had summer like days, but we're sinking into freezeeville tonight. I started a garden of raised beds in the back yard and had to go cover those bad boys up today! Usually, we get this kind of polar situation in mid-April at the latest. So this is kind of late. But then, Mother Nature has been very angry with all of us as of late, hasn't she?
No one in our household is sick, but the kids had been sick in December and some of January. None of us can get tested, because we're not showing any symptoms and the tests are for people who show active symptoms. So we're wearing masks and social distancing and not going out constantly – I would hate to be a carrier because a kid had it earlier in the year and be the reason someone else got sick, ya know? Stranger things have happened, so I'll just take precautions.
---
I've been writing and not posting some stuff. You see, I am passionate about how I feel about things in the media and people disseminating incorrect information. I'm also extremely upset by the racism and absolute disrespect I am witness to in these times. I hope that you all use your voices to help stop horrible behavior that could harm innocent people. However, on Twitter and here, I filter a lot of my emotions. I have an outlet for that and it's called Medium and often my personal Facebook page (not the professional one for the series). What is for my creative writing will remain focused on my creative writing as much as possible.
---
I am half way through the 4th draft of editing on my WIP – Book One of Walking the Blade Series – Looking in the Mirror. My schedule and my goal have me finishing this edit by the end of May. I will then be seeking help from Beta Readers and one wonderful person who has offered to help me with professional editing.
---
While I am doing this, also on the schedule is having all of my initial content turned in for a website build that is all about my research as an amateur photography enthusiast. I will have articles about the basics of camera types, photography, accessories, and even top picks that I've collected from multiple magazines and professional websites and actual professional photographers. My goal is to have the website up by the first week of June. ALSO, while doing all of this, I am turning in more and more articles and recipes for my Noob Cuisine website. The hubs is behind on posting, so I need to swat him on the booty to get him moving! This is more like my project of love – kind of like gardening. It produces wonderful things but it's something that takes my mind off of professional writing and research and gets me moving.
---
Once this really busy month of May is done and over, I will be able to get back on track with updating Patreon, reading more books, and writing more reviews. As far as I can tell, I will at the very least be able to continue to provide you with posts for the Walking the Blade online series weekly – with the possible exception of the very first Monday in June.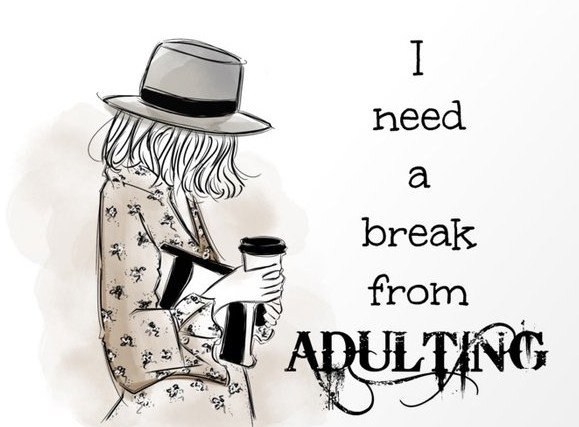 The doggers are still doing great, especially Jojo, as you can tell from the instagram post I'm sharing below –
In case you miss Lupy, here's a special throwback of his cuteness –
I have also promised myself that after this month is at a close, I will be binge watching the MasterClass subscription that the hubs got me for the holidays that I never have let myself dive into! Have you seen what amazing stuff they have to offer on that thing???
---
IndieApril came and went and I didn't say anything on here, but I was all over Twitter trying to support as many indie authors as I could. Here are some of the books I purchased:
If you go through my Twitter feed, you will trip over a bunch of books and authors out there that can always use your support as readers – they don't just want you to purchase their novels. Sometimes they've set the prices low or even to free. Why? Because they need reviews to boost those books. Please help them whenever you can.
---
That leads me to this –
For reading, for subscribing, for sharing, for following… everything you do helps out. And I am grateful for that.
Keep safe, keep learning, keep loving, and keep living!